Holiday Jewelry Gift Guide
Posted by My Diamonds Experts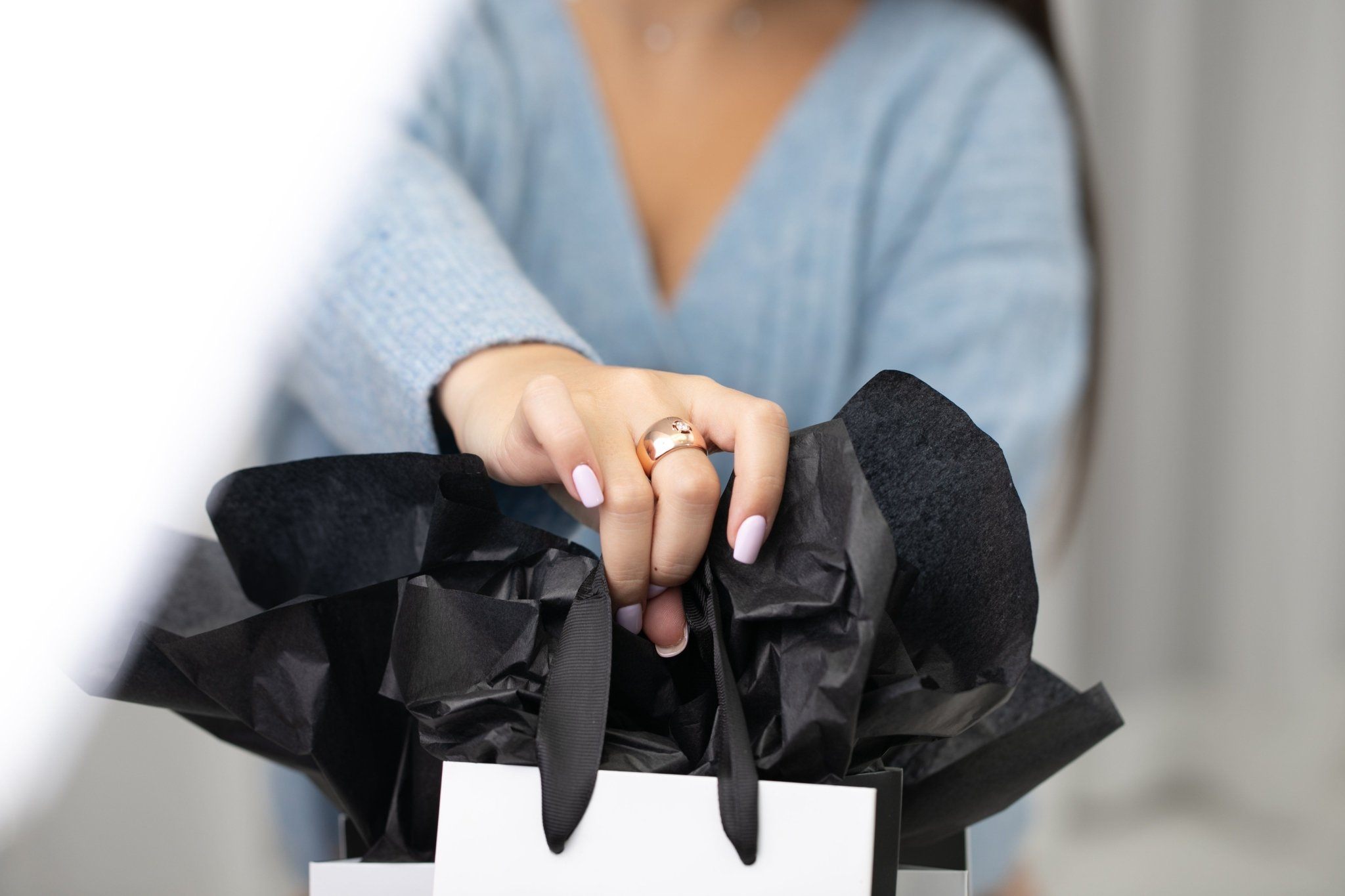 Nothing says happy holidays like a little glitter. Sparkling head-to-toe is the only way to celebrate the festive traditions of our garland-adorned doorways and winter-frosted windowpanes.
Dazzle every woman in your life – from daughter and sister to friend and wife – show her love her with that pretty little box that promises big sparkles. Here is a guide to the perfect holiday jewelry gift.

the gift of infinity
Although diamond hoop earrings are timeless, there are so many symbolic reasons to share the gift with a special woman in your life. Diamonds that shine and pick up the light as she moves her neck attracts the eye no matter which way you cut it. The circular design of the hoop earring recalls that hopeful eternity – a sign of forever. Whether she is young and casual or mature and sophisticated, diamond hoop earrings add that perfect sparkle to contour her face.

that perfect, coloured gemstones
Make it red or make it blue, find the gemstone that accents her skin tone and make it pop. The thing of gemstones is that they truly bring out that special something. By using her birthdate as a way to find that perfect match, you can layer meaning upon meaning as you create a memory that will last forever.
   
the gift of faith
You can never go wrong in passing down that traditional piece of jewelry. Whether you have a vintage necklace that you plan to gift to your loved one or if that tradition starts now, giving the gift of faith is always the right way to go. A bright reminder of what anchors us all in life, you can customize a piece to tell the story of your faith or pick one of our many bracelets and necklaces.

diamonds and stackables
Whether it's a last-minute gift or whether you've been planning it for weeks, jewelry is the one classic gift that every girl and woman will beam with joy over. The magic of diamonds is known worldwide – and there is a very good reason: diamonds symbolize love, beauty, eternity, and that bond that will last forever uniting two people. Getting down on one knee this holiday season? Adding to her current stackable collection? Just want to smother her indulgence? No better way to end 2020 than a sweet touch of that extravagant and rich shimmering twinkle.   
Stop racking your brain for a thousand different ideas that will make her happy, MyDiamond has the perfect gift for all those special someones in your life. Browse on your own or call for concierge service and make this holiday one for the books.
Posted in

christmas, custom, diamond, diamond jewelry, engagement, gift, hannukah, holiday, holiday gift, jewelry, souvenir, tradition