Summer Stackables
Posted by My Diamonds Experts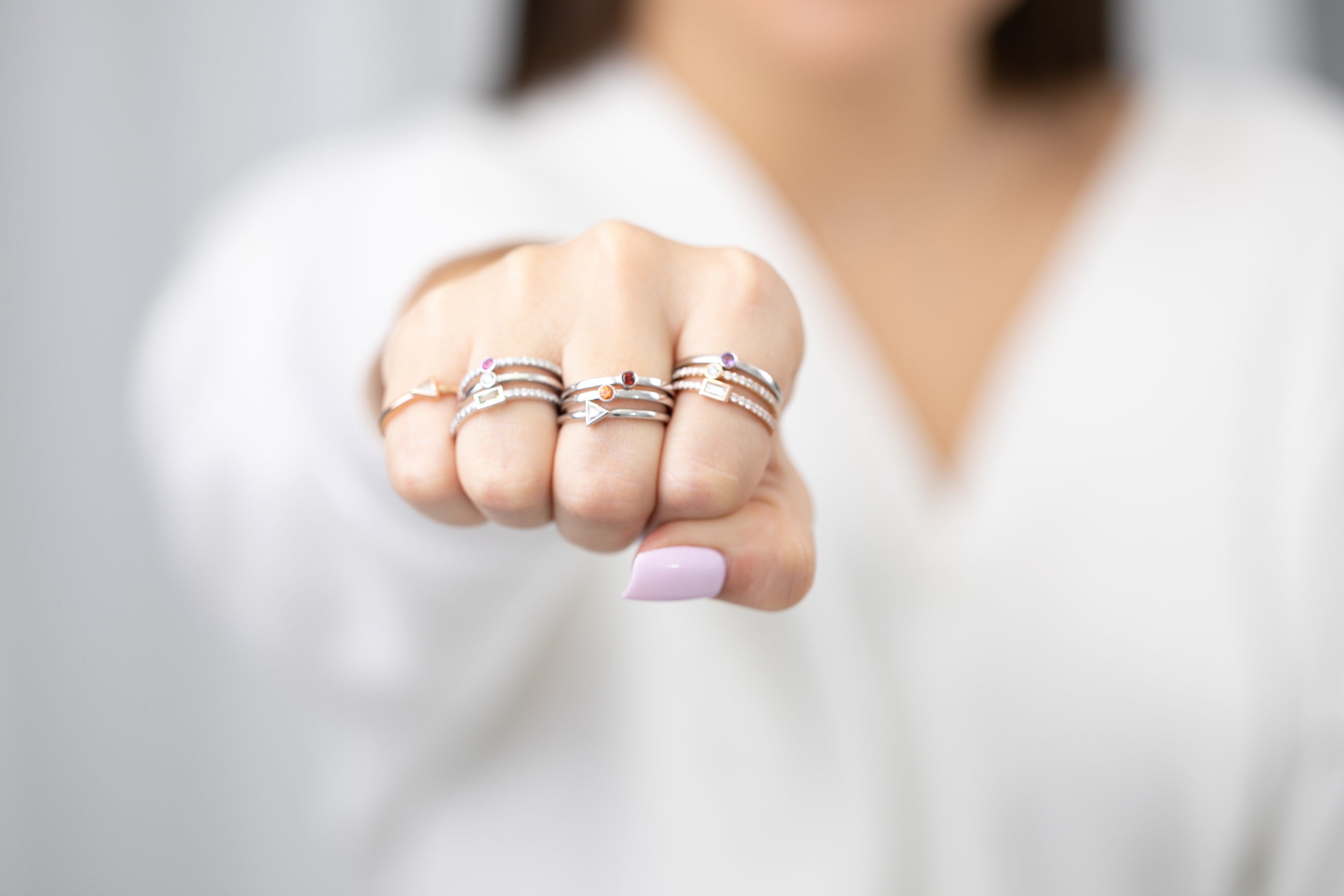 Stacking rings hasn't always been in a thing but in recent years the trend to stack and layer is picking up. 
Here's the thing about stackables: even though you're wearing a whole bunch of rings, you still want to stay minimalistic and simple. Decorating your fingers is statement enough - now it's about choosing the pieces that are right for you, right for the outfit and of course, right for your fingers. 
Size is always a consideration. You can pick one bigger statement piece and revolve the rest of the pieces around that. If it's metal and diamond-focused, then pick up on colour for the pieces around it. Thin, sleek bands or rings with a small focal point are easy to mix and match because these rings fit well together. Remember, it's not about maximizing on real estate (we've all got the same 10 fingers and 2 hands to play with), it's more about emphasizing and elongating what you have for max appeal. 
Add an accent piece that fills out your hands. One ring with colour can truly make the rest of them sparkle. While it is definitely important to keep the same colour metal consistent throughout the look, gems and diamonds are where you can get creative. 
Summer stacks can be seen now everywhere - from celeb looks to fashion bloggers and everyone in between. It's a trend with lasting power because, when done right, it's a seamless part of any outfit - an extension of that easy, effortless look (causal or formal!). Ready to start summer stacking? Click here and let the inspiration take you away!
Posted in

canada, color, colour, designer, diamond, fashion, gems, jewellery, jewelry, miniminalistic, montreal, online jewelry store, ring, simple, stackable, stacks, statement jewelry, summer look