A Message of Hope
Posted by My Diamonds Experts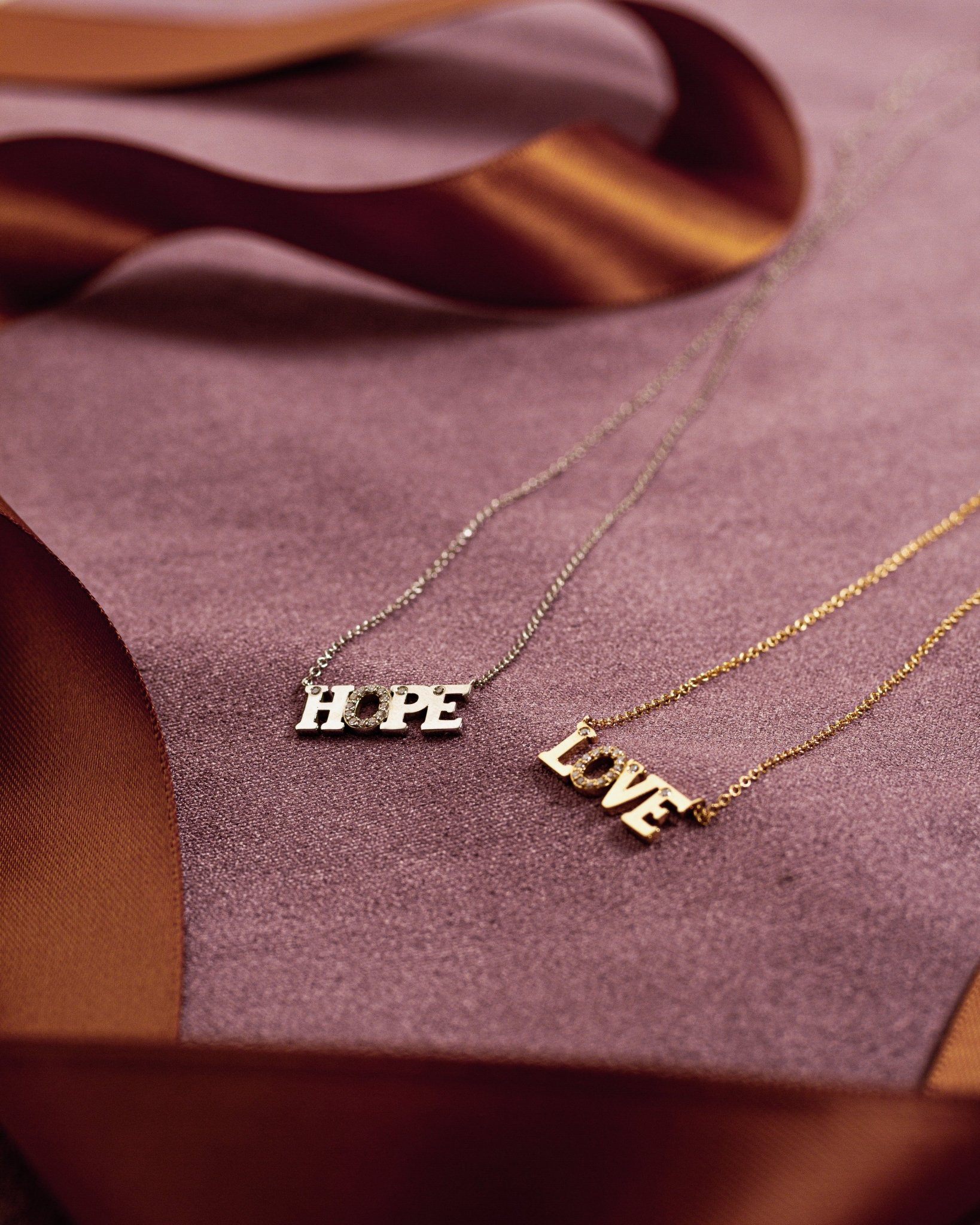 Jewelry with words of inspiration have long since been a staple in every woman's jewelry box. From bracelets and rings to necklaces and earrings, there are so many custom ways to put your signature truth on your timeless piece. 
One of our favourite ways to spread positivity is through that personalized touch of combining a light chain necklace with a bold and empowering message of love, hopes and dreams.
Statement jewelry is a class of its own
Elevating your bare neck to a place of sophistication or layering for a more playful look, you can choose the message you want to share to make your statement. There's wisdom in mixing in the subtle message, allowing your neck to communicate without saying a word.
Our design combines 14k gold—white, yellow, or rose—with uniquely placed diamonds. Adding that extra element of sparkle and elegance, is what allows for that intermingling. Layered with a simple diamond piece elevates the dazzle, while throwing in some heavier chains brings it to a more day-to-day, casual feel.
Sophisticated, simple and oh so powerful, custom statement necklaces are a classic way to stay positive as we face our everyday challenges. Incorporating a message that speaks to both your strength and beauty, the statement necklace is the perfect gift for someone you love, including yourself! Send a hint by sharing this post.
Posted in

14kgold, custom, diamonds, dream, ethically sourced, hope, jewelry, love, necklace, statement jewelry, word jewelry